Home
NSW

State Championships 2016-2017 Casual Entries
Registration is now open for casual boats for the open and novice fleets of Round 3 of the MJ State Chamionships to be held at Port Kembla Sailing Club on Feb 11-12 2017. This event will also include a Rookie fleet and entries also open.
https://www.trybooking.com/OPSG
---
Manly Junior Mast Update – Dec 2016
Many of our members will be aware that sourcing of new aluminium masts is becoming increasingly difficult and expensive. This has been driven by the fact that mast manufacturers had no longer been producing sections or masts suitable for Manly Juniors, although there are now some aluminium masts available.
In light of this, the MJ Association has investigated options for allowing new mast materials including carbon fibre and fibreglass. Early cost estimates and experience from other classes suggest that it will be feasible to produce masts with similar characteristics and performance at or below the cost of current (albeit expensive) aluminium masts.
To allow options to be fully tested the MJ Association is funding and organising the production of some prototype masts for evaluation with a view to agreeing a set of rule changes to allow additional mast materials at the conclusion of the 16/17 sailing season. We expect the prototypes to be available for viewing in the latter part of the season and will endeavour to circulate them to each fleet for further testing and evaluation.
There are a number of options for how the rules can be changed to allow new materials to be used. Having looked at these options the Committee is recommending an option which keeps constraints on the weight and construction of spars with a view to keeping performance as close as possible to current spars and ensuring future costs are not affected by an "arms race" of new development.
To this end the rule changes will:
Allow use of any material for masts, booms and spinnaker poles.

Min diameter & taper specifications will be retained consistent with current designs

An overall weight restriction and centre of gravity measurement will be included for masts.

Mast will be required to be sourced from an approved class manufacturer, and the association will control the use of moulds and layup.
The association welcomes constructive discussion and feedback so please let your club delegates know if you have any thoughts, or contact me directly.
Hugh Stodart
MJ Association Measurer
0417 427 075
---
48th MJ National Championships
The Notice of Race has been published, bookings are open - jump to the Nationals webpage to read the race documents and register your boat.
---
Check out some great photos of States Round 2 by Dimitri from MHSSC
---
MJ State Championships - Round 2 at MHSSC - full prelimenary results
Full regatta results available here including an update to Heat 4 Novice results.
A big thank you to all the team at Middle Harbour for making the weekend so enjoyable and running a great regatta for our junior sailors. We have a couple of months break from States competition now and looking forward to seeing everyone again on 11-12 Feb 2017 in Port Kembla for the final round.
In the meantime keep an eye out here and on Twitter for the Sailing Instructions and Notice of Race for the 48th Australian National Championship being held at St George Sailing Club from 27-30 Dec 2016.
---
Change to Sailing Instructions for Race 4 on 19/11/2016 at MHSSC
Please note the change to sailing instructions for race 4 on Saturday - this is the first race of Round 2 of teh MJ States Championships being held at Middle Harbour 16 Skiff Club.
---
Join in the fun at Round 2 or Round 3 of MJ States Championships
If you missed out on Round 1 of States at Hornsby you can still join in the fun at Middle Harbour in Round 2 on 19-20 November 2016 or Round 3 at Port Kembla on 11-12 February 2017- register for either or both of these regattas here. Casual registration at either of these regattas does not give you entry to the overall States Championship.
---
Prepaid Parking for MJ States 2016-2017 Round 2 - Middle Harbour
Middle Harbour 16' Skiff Sailing Club is located at 237 Spit Road in Mosman. This is a busy area with a number of street and public car parking areas managed by Mosman Council. MHSSC has negotiated heavily discounted 2-day parking for all attendees at the MJ States Round 2 regatta.
These tickets must be booked and paid in advance through this Trybooking event before 10.00am on Wednesday 16th November. The parking tickets will be issued at the drop off area at the club on Saturday morning and must be displayed on the dash of the car. The tickets are NOT transferable and will have the car registration printed on them.
Book and prepay for your car park tickets here.
---
MJ States 2016-2017 - Round 1 - Hornsby Results
This regatta honoured the designer of the original Manly Junior dinghy, Ralph Tobias, who recently passed away. In memory of Ralph and his wonderful legacy for junior sailors black ribbons were flown on all boats in this regatta.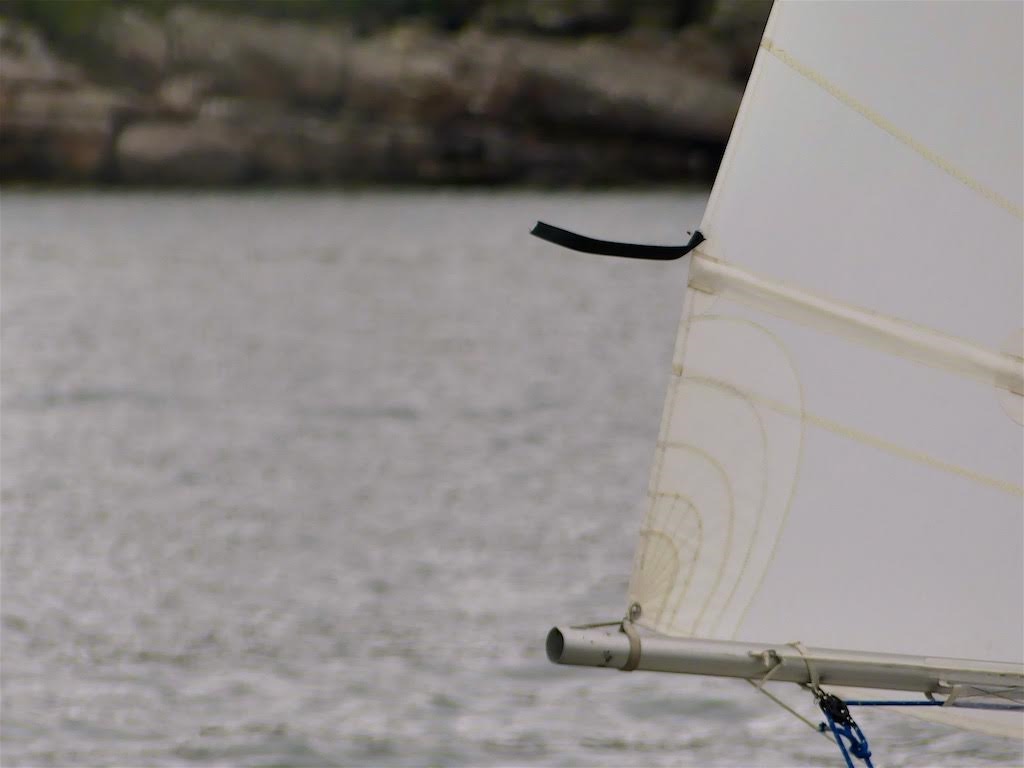 Provisional Round 1 results have been published on the event web page here.
Thank you to Hornsby Ku-ring-gai Sailing Club for running a great regatta in a beautiful location and their excellent hospitality and canteen crew.
Photos from the event will be published soon. If you have any photos you would like to share please upload them to a public album and send the link to manly.junior@gmail.com
---
MJ States 2016-2017 - booking is open
Jump to the webpage here.
Read the race documents here.
Go straight to the event booking here.
---
VALE RALPH TOBIAS -

Sad news for many sailors young and old to learn that Ralph Tobias, the designer of the venerable Manly Junior training skiff passed away on 1st October 2016 aged 84. For over 50 years the Manly Junior has been an outstanding training boat for young sailors. It has launched the careers of many world champion and Olympic sailors. Our thoughts are with the Tobias family.
Read about the history of the Manly Junior and Ralph's important role in its creation here.
---
Sail Sydney is a big event on the annual calendar for competitors. Australian Sailing is pleased to announce Sail Sydney (refer NOR). Dates for 2016 Sail Sydney are the 15th – 18th of December. Woollahra Sailing Club will be the back drop for this great event with many partner clubs assisting to delivery outstanding race management to all competitors.
Our key race management personal for this years event are Colin Chidgey – PRO, Adam South – WSC Club Liaison, Lesley Fasala – Event Director and Declan Brennan – NSW Regional Manager.
"Event organisers are expecting this year's version of Sail Sydney to attract a large contingent of local and international competitors alike. New South Wales Regional Manager, Declan Brennan said the inclusion of Tom Burton will be a great draw card to the event. On the back of a fantastic effort in Rio by the Australian Sailing Team we are confident that we will have in excess of 300 competitor," said NSW Regional Manager Declan Brennan.

Sail Sydney has been running for over 20 years and what started as an Olympic test event has grown into a fantastic event and a great opportunity for sailors of all ages from a wide variety of Olympic and non-Olympic classes to compete. It's going to be the biggest dinghy regatta for 2016 on Sydney Harbour.
Website – www.sailsydney.org
Twitter - @sailSydney2016
Facebook - @SailSydney2016
---
Dates for your diary
2016/17 States and Nationals Regatta schedule - venue information here.
States 1: Hornsby - 22-23 October 2016
States 2: Middle Harbour 16' Skiffs - 19-20 November 2016
States 3: Port Kembla SC - 11-12 February 2017
Nationals: St George SC - 27-30 December 2016
Now is a great time to buy a boat for the new season - check out the great options here.
---
Check out the tips and tricks videos from round 3 of the 2015-16 MJ States at Point Wolstoncroft on our video page.
---
Congratulations to Peggy and Avril from MH16SSC who won the mixed class Junior Division of the MYC Helly Hanson Womens Challenge sailing 2757 Twiggy.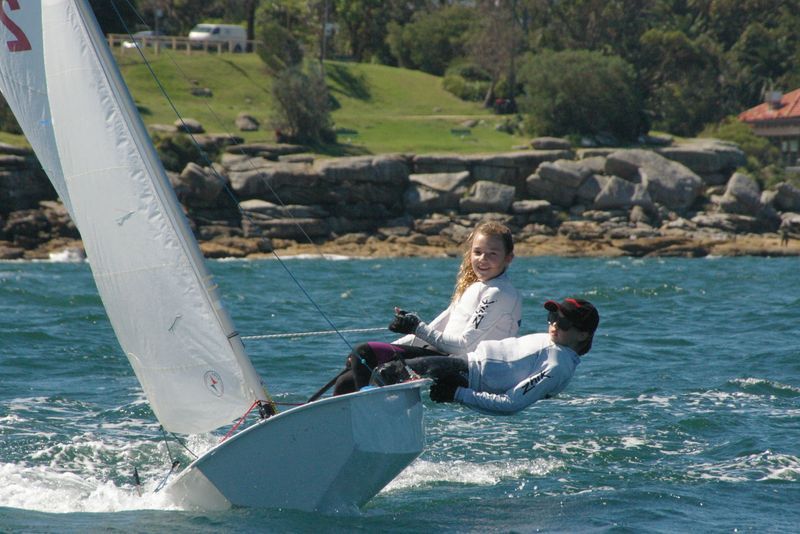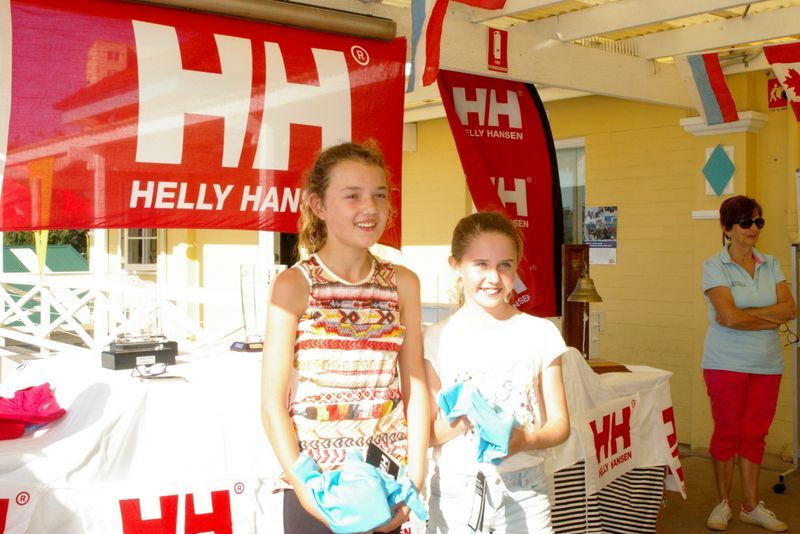 Manly Yacht Club - Helly Hanson Womens Challenge
The MYC Women's Challenge is celebrating its 21th year. We have a commitment to encourage, excite and support Women in sailing at every level of experience.
MYC invites female sailors around Australia to participate in the Manly Yacht Club Helly Hansen Women's Challenge 2016.
The event is being conducted over two days, the Saturday being the day for Juniors.
SATURDAY, 19th March 2016
Lasers, Op'n Bics, Optis, PJs, MJs, Flying 11s and Access dinghies
This is an open invitation and entry for Juniors is FREE!!! And being the Helly Hansen Challenge there are great prizes. SI will be issued shortly but expected to be briefing at 12:10 for 12:55 earliest warning. 3 boats in a class required to make a division.
---
2016 Video competition
Our video competition is back in 2016 after a successful launch in 2015. Check out the prio

r year entries here.
The competition this year is kindly sponsored by
Professional Advantage - ERP, workflow, business intelligence and corporate performance management software and solutions for high performing companies.
Competition Objectives
Create good quality instructional videos by junior sailors for junior sailors.
Knowledge transfer between junior sailors
General promotion of the Manly Junior class online
Competition rules
Video length should be approximately 1 min, maximum length 90 seconds
Entries should focus on one aspect of rigging, sailing or racing techniques.
Submission prior to race briefing on Day 1, Round 3 of 2015/2016 State Titles
3 Prizes awarded for:
1. Best instructional video
2. Runner up
3. Best submission by a Novice Fleet sailor
Competition entrants should be current MJ sailors. Recent MJ sailors interested in participating should apply in advance to the competition committee.
Video content must be presented by junior sailors in keeping with the competition objectives
Content may be on land or on water
Parents may assist with video filming and editing or similar tasks to ensure entries are of appropriate quality
Preferred submission by USB or similar electronic storage format at Round 3 registration readable by a laptop.
Acceptance of entries that (i) can not be viewed by committee at Round 3 (e.g. due to no internet access) or (ii) do not comply with the above guidelines, at the sole discretion of Competition committee.
Suggested 'How to' Topics
Roll tacks; Gybing; Where to sit and when; Planing on reach, Setting or dropping spinnakers, Sail settings/shape, Rig tension, Rigging 101 for new parents, Fast starts, Knots, Race Tactics, Launching; Rules
Videos will be placed on the YouTube Manly Junior channel and titled Manly Junior Sailing – How to ….
---
The Rookie Notice of Race for round 3 of the 2015-16 States Championships at Point Wolstoncroft is now available on the States Race Documents page.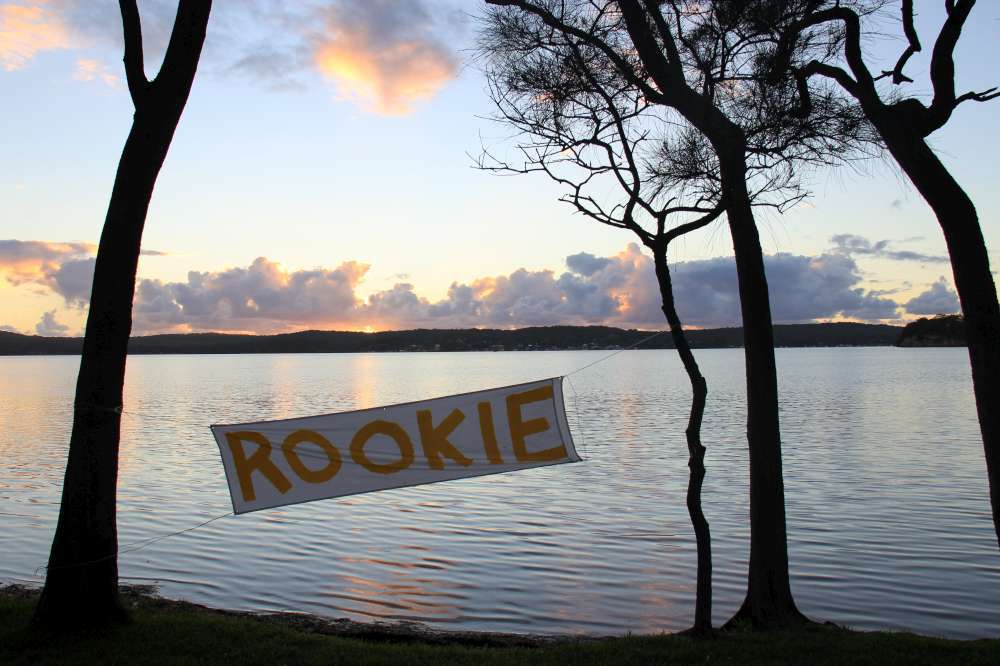 ---
The MYC Teams Challenge is back. Middle Harbour 16' Skiff Club is hosting the teams race event on March 20th. It's a huge statement trophy last won by Royal Motor Yacht Club in 2005. Which club will take the honour this year? NOR coming soon.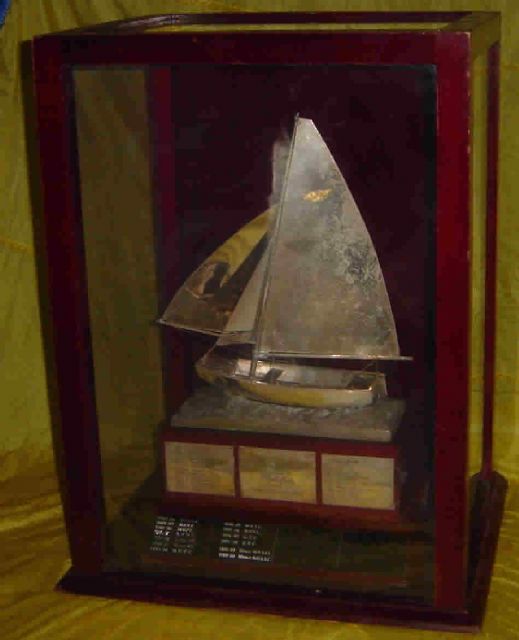 ---
Full race results of the 2015 47th MJ Nationals Championships are now available on the Nationals results webpage. And the main presentation photos are here.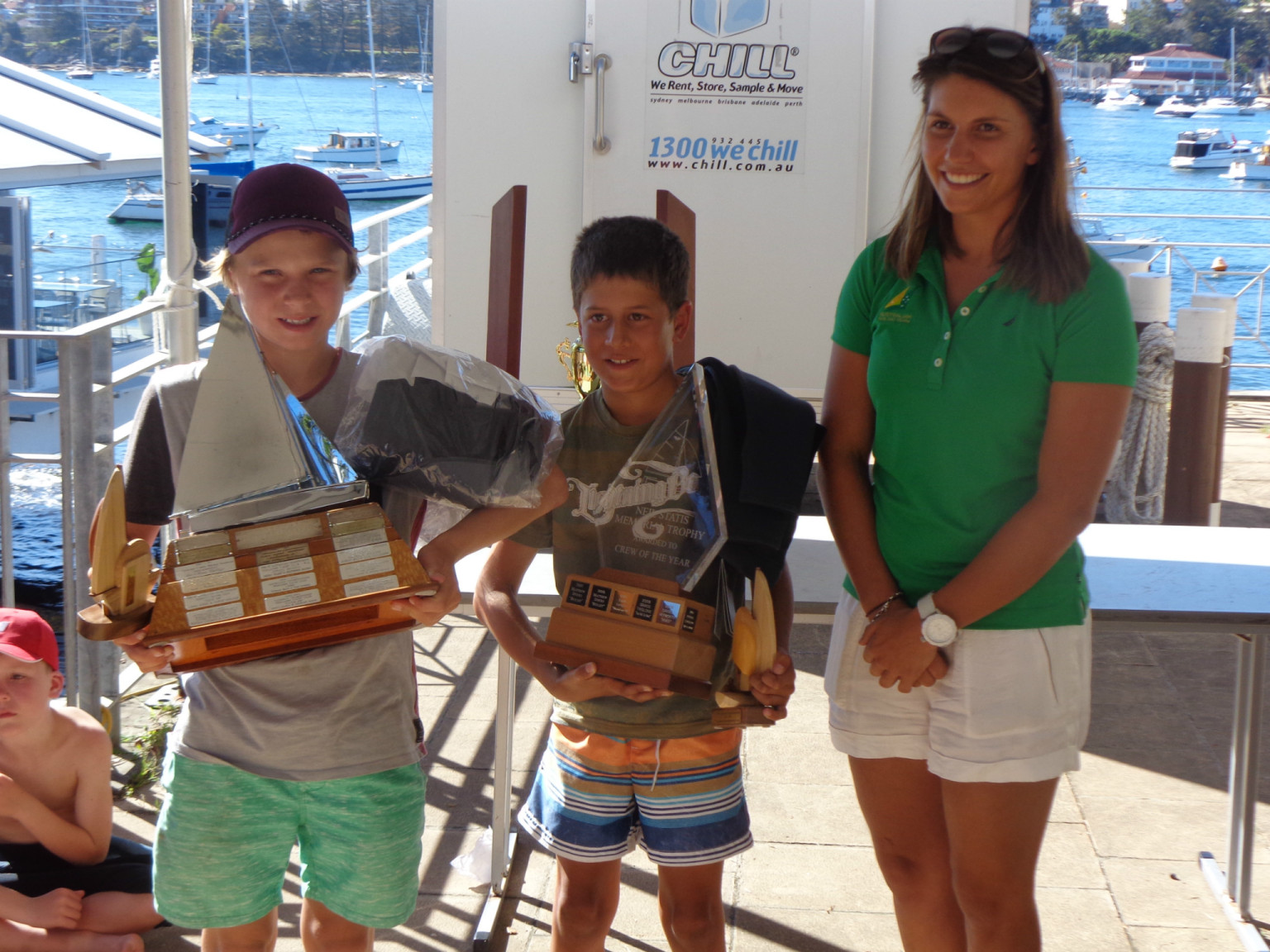 Thank you Manly 16 Foot Skiff Sailing Club for a fantastic regatta with great organisation and hospitality.
---
The sailing instructions for the 47th Nationals at Manly are available on the Race Documents page.
Trailer parking has been specially arranged at the local school, details here. and full venue details here.
---
Accommodation booking for Round 3 of the 2015-2016 MJ State Championships at Point Wolstoncroft Centre is open here - please complete your booking by 01 Feb 2016 at the latest.
Everyone attending must also register their medical and dietary requirements for the venue online here (our booking number is 470142, the event start date is 12/02/2016 and the event location is Point Wolstoncroft Sport and Recreation Centre). This form MUST be completed by 01/02/2016 for everyone who will be staying overnight (camping or bunk house) or eating any of the provided meals.
Casual Open, Novice and Rookie fleet entrants must register their boat and crew here.
---
Read the December 2015 MJ Association newsletter here.
---
Get ahead of the crowd for the last round of the States at Point Wolstoncroft - register your medical and dietary requirements for the venue online here (our booking number is 1470142, the event start date is 12/02/2016 and the event location is Point Wolstoncroft Sport and Recreation Centre). This form MUST be completed by 01/02/2016 for everyone who will be staying overnight (camping or bunk house) or eating any of the provided meals.
---
Venue information for the 47th National Championships regatta now available on the race event page.
And don't forget to register your boat to compete here.
---
The 47th Manly Junior National Championships are less than a month away. Read the welcome letter from the Commodore of the Manly 16ft Skiff Sailing Club.
And register your boat to compete here.
---
Full race results from Round 2 (Avalon) of States Championships now available on the event page.
---
The 47th National Championships are being held on 27th to 30th December. The NOR and courses are now available on the event home page under race documents
---
Sailing Instructions for round 1 of the States Championship have been released on the event web page.
PLEASE NOTE: As per the Notice of Race - a $30 late fee for states registration applies from Sunday evening 18 October. Please register asap (including boat registration fee if not paid by your club).
4.8 Entry Documents Entry Form shall be lodged online with the Manly Junior Sailing Association of NSW http://www.mj.yachting.org.au/ and shall be accompanied by the documents as detailed on the Entry Form.

Entries close on 18

th

October 2015 at 1800hrs

. For entries received after this date, the entry fee for the three Regattas shall be $170.00.
---
2015/16 States Championships is

open for registration here

. You can register for just the first round at Port Kembla or all three rounds including Avalon and Point Wolly.
---
Past members (and families and friends) of Balmoral Sailing Club are invited to be a part of the Club's 70th Celebrations to be held on Sunday 18th October 2015 at Balmoral Sailing Club, The Esplanade, Mosman, commencing at 12:00 noon

. More here.
---
We hope your preparation for the 2015-16 season is progressing and look forward to seeing you at Round 1 of the State Championships at Port Kembla.
The H2O Sports Academy Australia opened within the Point Wolstoncroft Sport and Recreation Centre this year. They would like to offer programs to MJ sailors when the class sees appropriate time slots in our calendar to compliment the class program.
They have a fantastic team of coaches at H2O, which now includes Haylee Outteridge, a current member of the Australian Sailing Team helming a 49erFX. In the short term, they are offering up to six MJ teams the opportunity to attend the H2O Kids Race Training residential camp on 28-30 September with Haylee Outteridge as their coach. Details of the camp can be found on this webpage.
2015-2016 Regatta dates for your diary
24 - 25 Oct 15 States R1 Port Kembla
21 - 22 Nov 15 States R2 Avalon
27 - 30 Dec 15 Nationals Manly 16 Ft Skiff Club
12 - 14 Feb 16 States R3 Point Wolstoncroft
---
Need a boat? Check out the MJs for sale
Check out the tips and tricks video competition from 2014-2015
Leading up to the 2014 National Championships at Middle Harbour 16' Skiff Club in December 2014 we announced a video competition to find the best tips and tricks from this year's MJ sailors that could help the sailors of future years. At the final round of the 2014-2015 States Championship at Point Wolstonecroft we all got to see the videos and the judges awards were made.